Sudha Achar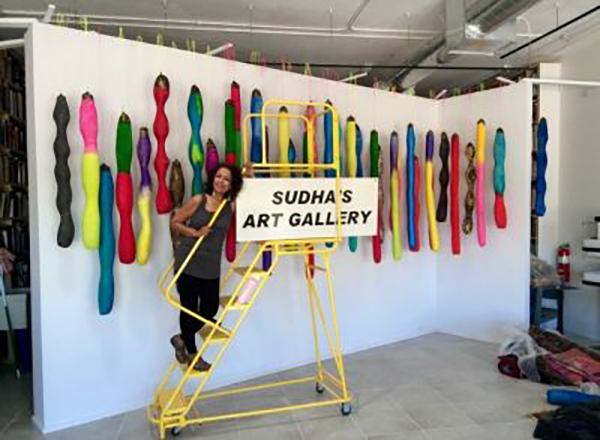 Sdha's Art Gallery and Books "Sudha's Art Gallery and Books" offers a splendid collection of art in a variety of media along with an extensive collection of books. Spend hours ß in a relaxed, beautifully curated space. The gallery provides an opportunity to add to your own collection of special artworks for your home and of?ce or to give as unique gifts.

Sudha and Patrick's previous gallery, Sudha's Gallery on Bayfront in East Hawaii, was listed in the Lonely Planet guidebook as a place not to be missed on a visit to East Hawaii.

Patrick is a great resource in offering valuable information about the 40,000 books offered in the gallery and can be of much help in expanding your own library. Patrick has been a voracious reader and has been collecting books most of his life. Art and architecture are especially well represented.

Sudha has been making and exhibiting art nationally for 30 years. She ran the East Hawaii Cultural Council/ Hawaii Museum of Contemporary Art, a community asset on Hawaii Island, as Volunteer Board Chair and CEO. She established and now manages the EHCC/ HMCA Endowment Trust as the Chair of Board of Trustees of a fund bene?ting the arts in East Hawaii.

Sudha and Patrick are delighted to open their space in Fountain Hills and look forward to being an asset to artists, book lovers and to the community.