Sudha Achar - Sudha's Art Gallery & Books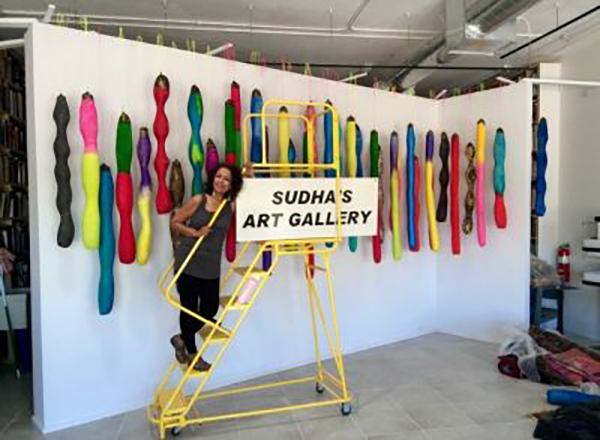 Sudha is an award winning artist, her works are collected extensively. "Sudha's Art Gallery and Books"which she owns with her husband Patrick Freehill in Fountain Hills, offers a splendid collection of her art in a variety of media along with an extensive collection of Arts and Architecture books.
Sudha was inducted into the Women's Hall of fame and elected a Most Significant Person by the YWCA on Hawaii Island in recognition of her contribution to the arts. She is a Board Member of the AZ Designer Craftsmen and represents them on the Board of AZ Arts Association. She is a juried member of the Sonoran Arts League.
She has been on a variety of Boards for the Hawaii State Foundation for Culture and the Arts and is now Chair of the Board of Trustees of the EHCC/ HMCA Endowment Trust for the Arts in East Hawaii. She is the Emerita Chair of the East Hawaii Cultural Council/ Hawaii Museum of Contemporary Art.
She lives with her husband in Arizona and Hawaii. She can be reached at her gallery,17005, E. Colony Drive, Fountain Hills, Arizona (by appointment only), or at 808-895-9675 and at sudhaachar@hotmail.com. Her website is sudhaachar.com and she is on several social media sites as Sudha Achar.