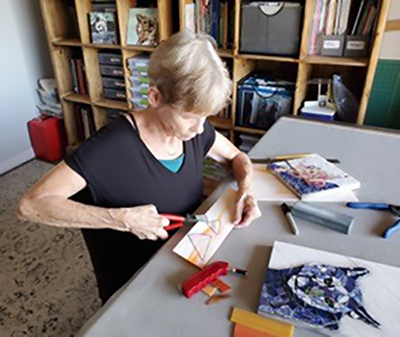 Marcia McClellan


Marcia McClellan has been involved in the visual arts for many years. McClellan spent twenty years teaching art in public and private schools throughout the United States; working with children and adults, as well as emerging and established artists.
From 2010 –2014, McClellan co-owned Fountainside Arts, a contemporary art gallery and printmaking studio in Fountain Hills, Arizona. McClellan curated art shows and taught workshops in printmaking, hand papermaking and book arts.
Currently, McClellan works in her own studio teaching private classes and creating new art in multiple mediums.

In addition to a Masters of Arts in Education, McClellan has completed sixty graduate hours in studio art. She has studied with master printers, papermakers and book artists. McClellan's fine art prints, handmade papers and artist's books have been exhibited throughout the United States and internationally. Her artwork has been purchased for both private and public collections, and received multiple awards.



Artist Statement

Throughout my life, I have enjoyed spending time outdoors. I find peace and inspiration through interactions with animals and the natural world. Botanical forms, human and animal anatomy, and complex patterns and textures inform the images I create. In both the natural and the material worlds, what we observe on the exterior of an object is often very different from the reality that exists underneath. I am continually amazed by the similarity of the organic forms that make up the basic structures of both plant and animal life.

In art, what appears on the surface of an image is greatly affected by the underlying layers. I create images by developing many layers, patterns, and textures using a variety of mediums: paint, ink, paper, glass, metal, and wood.
Printmaking, papermaking, and artist books provide unique opportunities to create complex images. Through the pressure of the etching press against the printing plate and the paper, an image is transformed, taking on a new and often unexpected identity. The new image can both expose and cover-up the truth, revealing a specific feeling, mood, or idea. It is my hope that my current work encourages the viewer to look "beneath the surface" in both art and life.


Marcia McClellan
Fountain Hills, AZ
480-848-0860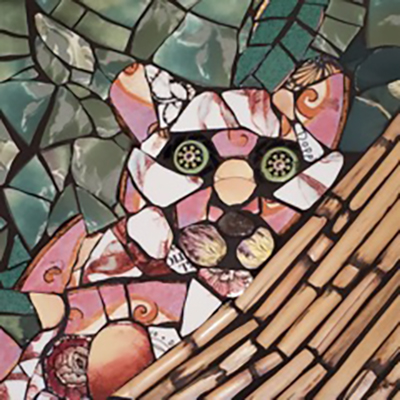 "Baby Cougar"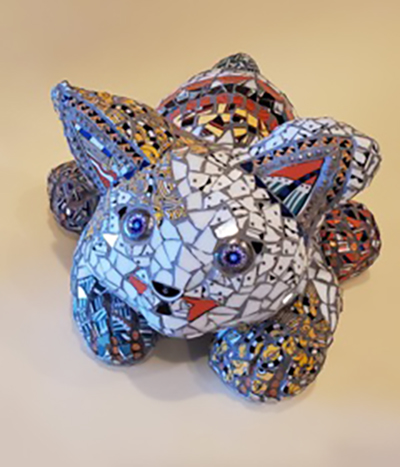 "Bobtail Kitty 3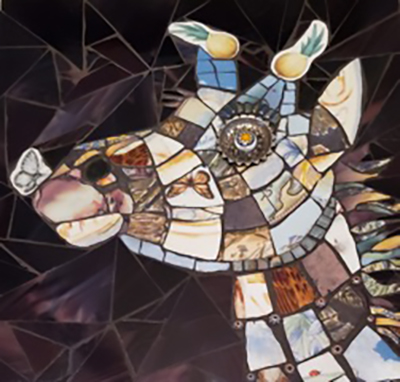 "Giraffe"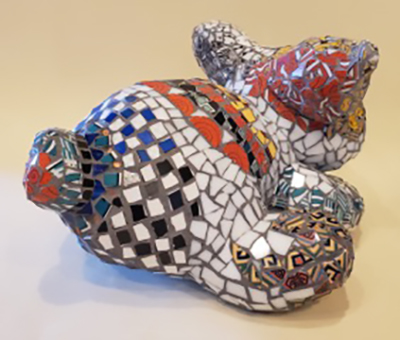 "Bobtall Kitty 4"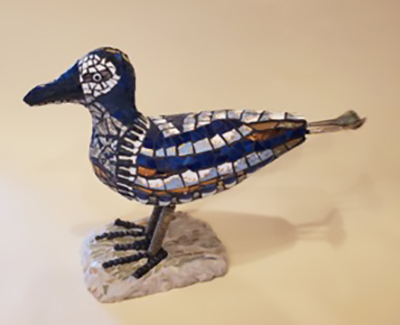 "Stone Bird"