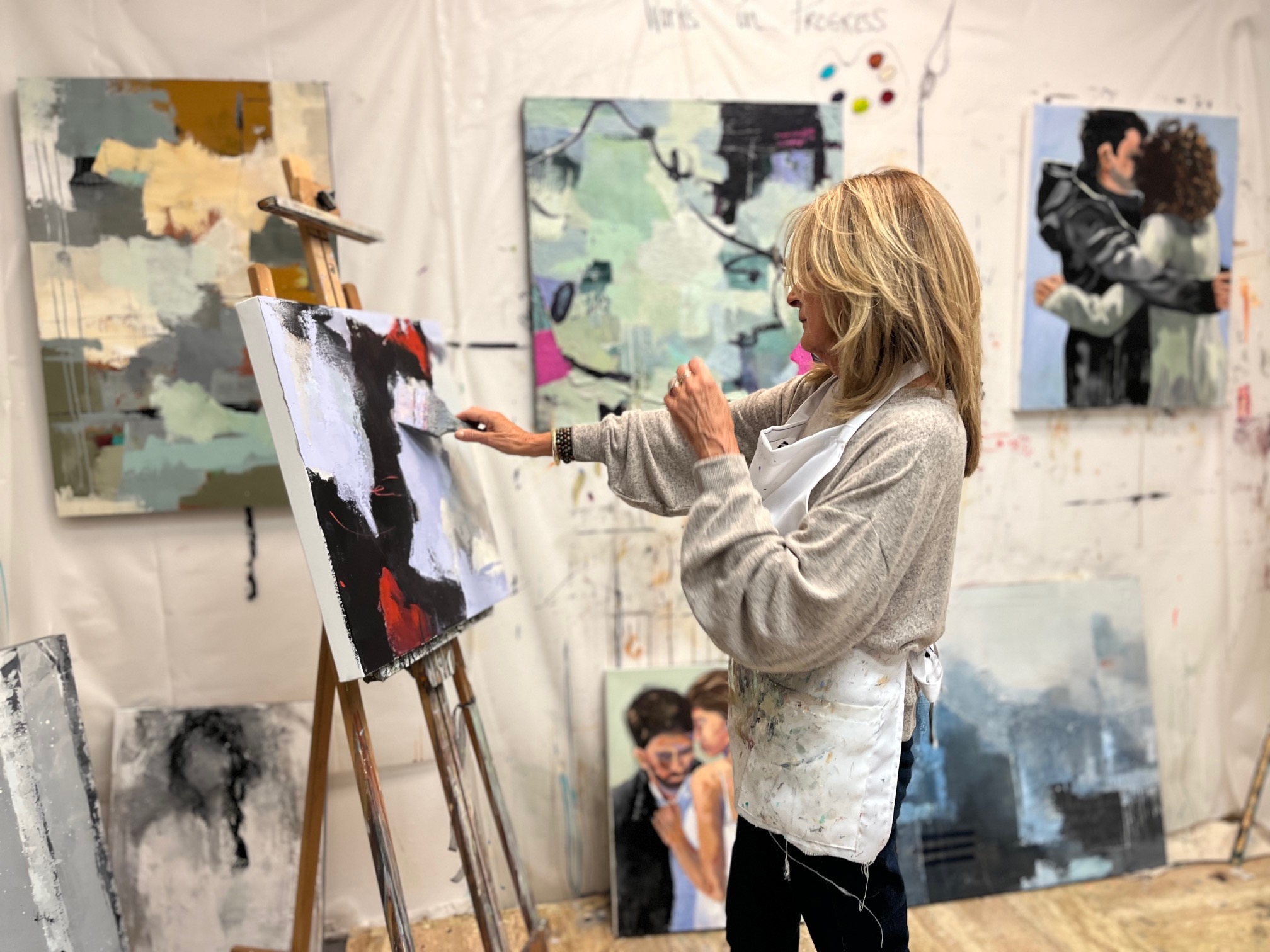 Jackie Roliardi

Email: jroliardi@cox.net
www.jackieroliardiart.artspan.com




Jackie lived in the Northeast for the first half of her life, and often still visit those places she loves most in New England. She is as inspired by the landscapes, colors and beaches back east, as she is by the beautiful light and energy of the desert Southwest, which is where she currently makes her home with her husband and muse, Bob. It is evident in her work, that both of these spaces and places resonate deeply, and find their way into her
work.
She identifies with the artistic motivations of the Abstract Expressionist movement of the 1940s, viewing art as an expression of what wants and needs to come forth. While mindful of the play of color, value, line, shape, and composition, she works freely and spontaneously, allowing the content to literally find itself in the work through the use of a variety of tools, techniques and acrylic mediums.
In her words "I experience the creative process in the same way I experience everything in life. Life cannot be coaxed into being. What wants to come forth, will, and what needs to fall away, will. Life always wants to renew itself in this way, and asks us to provide the space to let it happen. The struggle ensues when we resist the change that is trying to find it's way to us, and we are too fixed. It limits us in life, and in art."
Jackie studied drawing and painting in Chicago, and continued her studies primarily at the Scottsdale Artists School, and Brio Fine Arts when she moved to Arizona. She became a full time professional artist 11 years ago, and started showing her work in galleries in Scottsdale, Arizona.
She believes that her work has a language and a voice. As she shares it with others, the viewer will always find the piece that speaks directly to them, meets them where they are, and speaks to their shared consciousness.